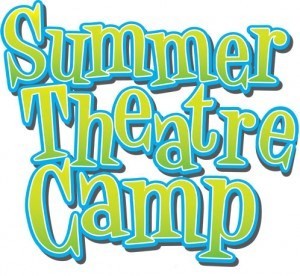 ACT SING DANCE  FUN!
Raise the curtain on your child's talent!
SPEND A SIZZLING SUMMER ON THE STAGE!
Your performer can find their place in the spotlight with outstanding SUMMER curriculum designed to encourage a love of performing. Whether your child is taking their first steps on the stage or has already landed a leading role, our SUMMER camps will provide your child with theatrical opportunities unlike any other, all while having a lot of fun! SUMMER camps and classes always end with a performance for family and friends
Our SIZZLING SUMMER has something for EVERYONE!
In Person Production Camps:
"A Wop Bam Boom" Rock n roll Forever!  Get ready to rock around the clock as we celebrate  some of the biggest stars ever assembled on a stage! This unique musical revue celebrates songs and script from the era of sock hops and doo-wop! Act, Sing, Dance and step back in time to the '50s when Elvis was King, and poodle skirts, leather jackets and saddle shoes were all the rage!  Fun roles for boys and girls of all ages! Camp held Monday – Friday 9:00 am – 12:00 pm (Performance Friday evening 7:00 pm) June 7th – June 11th 
"The Tangled Tale of Rapunzel" – The classic tale of Rapunzel comes to life in an exciting musical adaptation adventure. A princess with long flowing hair is held captive in a tower by an evil witch but don't forget the array of other zany characters twisted into this hairy fairy tale. This tangled tale will have everyone throwing their heads of hair back in laughter! Come Act, Sing and Dance in this uniquely fun hairy fairy tale! Great roles for boys and girls of all ages! Camp held Monday – Friday 9:00 am – 12 noon (Performance Friday evening 7:00 pm) July 12th – July 16th.
(In person camps are held at Aldersgate UMC in Carrollton 3926 Old Denton Rd. Carrollton TX 75007)
Encore Kids Open Mic Nights: Benefitting our Arts in Education Program
Open Mic Nights are opportunities for young performers to take the stage and showcase their talents. Students receive individual coaching and performance training. Students perform in front of a live audience! Open Mic Nights benefit our scholarship fund and Arts in Education Projects. 
Open Mic Night: Disney Stars & Musical Legends
Open Mic Night: Comedy & Improv
Open Mic Night: We've Got Talent
Online Opportunities & Special Projects: 
These self-paced projects are designed to practice and record  at home. Receive online instruction and skill building exercises. Finished projects stream on our YouTube channel: Encore Kids North Texas
Silly, Scary Campfire Stories & Songs   Who doesn't love staying up late, making s'mores and telling funny or sometimes scary campfire stories?  Campfires tales are a thrilling part of every summer so come act, sing, write or even dance online as we put together our very own virtual campsite! This self-paced project will  challenge every actor while building performance skills. Great parts for boys and girls of all ages. Streaming on YouTube July 2nd.
Silly Shakespeare  Rhyme Online  When kids discover the world of Shakespeare wonderful things begin to happen! Every summer we go on an action packed adventure by exploring the wonderful world of Shakespeare. This summer act out silly stories, sing songs and even feel the beat in your dancing feet. This online self-paced project  will help students tap into their imagination and learn acting techniques that will help them build confidence and prepare them to perform in any  arena! Streaming on YouTube August 1st.
Skill Building Classes at Plano Rec Center
(Summer skills classes are held at the Tom Muehlenbeck Center 5802 W Parker Rd. Plano TX 75093 Register at https://apm.activecommunities.com/planoparksandrec/Home) 
Performing With Puppets: Are you a storyteller? Love puppets? Come explore the art of acting with puppets! Students will create their own puppet while growing his/her imagination. As well, this camp is designed to develop students' language development and fine motor skills. A showcase will be presented on the last day of class. Facemasks are recommended.  36919 TMC Monday – Thursday 1:00 pm – 3:00 pm    June 14  – June 17th
 Kids Comedy: This production camp will teach students the art of comedic acting. Campers will focus on acting skills, ensemble, improv games, and comedic playwriting. A showcase will be presented on the last day of class. 36920 TMC  Monday – Thursday 1:00 pm – 3:00 pm    June 28  – July 1st
 Musical Theatre Medley: This class allows students the opportunity to explore the world of musical theatre. Students will have fun acting, singing, and dancing to popular Broadway and Pop tunes. Students will present a showcase of their work on the last day of class! 36921 TMC Monday – Thursday 1:00 pm – 3:00 pm July  26th – July 29th     
***SUMMER SPECIAL EVENT: 
Encore on the Road – Act, Sing, Dance Annie in Bentonville Arkansas – Take center stage in one of the most beloved musicals of all time! Based on the popular comic strip, Annie tells of a spunky orphan determined to find her parents who abandoned her on the doorstep of a New York City orphanage. Great Roles for boys and girls of all ages. June 21st  – June 25th (performance  June 25th)                                                                                                                         
To register for SUMMER 2021 Summer Camps:  click on the registration/store tab on the home page then click the Summer 2021 icon.