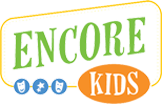 Encore Kids Summer – Come Out To Play!
At Encore Kids our Summer Program enables theater-loving kids to develop their confidence, character & presentation skills through ensemble performance.  Students will explore many elements of theatre, including character development, movement, voice, audition and improvisational skills.
Thank you to all our students, staff and families for a GREAT SUMMER!
We had a blast!!!  BRAVO on a job well done!
Looking forward to SUMMER 2018!!
Check back in the Spring for SUMMER 2018 information!