Welcome to Encore Kids Spring Semester 2020
****Auditions will take place the second week of classes.  Students will receive their parts via email a day or two after their audition.
We will go over how to audition during the first day of class.  (Please note: Each student will receive an audition sheet the first day of class with their script.)
Audition Monologues: The following monologues will be used for auditions. You will notice that not every character is represented.  Just because you choose to read one character does NOT mean that you will not be considered for other roles. Please choose one of the following monologues for auditions – it should be memorized for the actual audition.   Also, if you would like a solo be prepared to sing a few lines from any song (acapella) Roles are assigned based on each student's audition! Memorization, characterization, facial expression, vocal expression, projection, and body control are all factors in casting! Every student will be assigned a role! Every part is important, and this show is very much an ensemble production! Note: Roles are interchangeable and can be played by either male or female
PETER PAN: Good evening ladies and gentlemen! Welcome to a wonderful story all about… myself!  (He bows theatrically.) Er-er-er-errrrrrrrr!!!!!! For what could be more wonderful than a story about me? Who am I? Why everyone knows who I am! I'm Peter Pan, of course!
WENDY: Oh, it's you!  I knew you were real!  I knew it!  I'm Wendy.  Wendy Moira Angela Darling.  You came back for your shadow, right?  Oh, Peter I'm so unhappy.  I have to grow up tomorrow and be a proper lady.  Tomorrow I'm leaving the nursery – which means no more stories.
TINKERBELL/FAIRY: Hi everyone! I'm Tinker Bell. Before we get started… (steps forward to examine the audience) …can you understand what I'm saying? (Waits for an affirmative response) Good. Cause most humans just hear bells when I talk.  This is the story of Peter Pan and a girl named Wendy who believed in him.
CAPTAIN HOOK: Oh, Smee! What a rogue and peasant Hook am I! Here I sit, stuck in Never Land, plotting revenge on that diabolic Peter Pan! Curse you, Pan!!! Oh, if I could only find his secret lair, I'd capture him and plunge me cutlass deep into his sickly-sweet heart. But enough! This must be finished! Smee…bring me my map!
LOST KID:   I wish Peter would come back. I'm always afraid of the pirates and Indians when Peter's not here to protect us. I wonder what's keeping him so long.  What's that? Pirates!
PIRATE: And what's good about it, you ask? Here we are collecting barnacles on this miserable island. We ought to be looting ships! I've almost forgotten how to find the treasure!
JOHN/MICHAEL (Jane/Michelle):  Peter, you can really fly? Could you teach us to fly? Could you teach us to jump on the wind's back and away we'll go!?! Instead of sleeping in our silly beds we might be flying about saying funny things to the stars! How do we do it? Think lovely thoughts? Think lovely thoughts! Fishing… picnics… sailing… PRESENTS!!! And away we goooooooooo!!!!!!!!!
MERMAIDS/ ISLAND TRIBE: Now, Peter, now!  The parents are gone!  The kids are asleep!  Nana's away!  It's time!  Hurry!
COSTUME INFORMATION – Costume list for spring productions will be posted no later than February 1st. 
COSTUME INFORMATION    At Encore Kids we put the focus on students acting accomplishments rather than on elaborate sets and costumes. This keeps the cost of our program down and keeps parents from having to spend extra money on purchasing a costume. We do provide costumes for our students.  NOTE: We do allow students the option to wear/create their own costume if they choose (nothing too fancy) Please email us at encorekidstx@yahoo.com with any questions!
Costumes are always provided for students.  We do however realize that kids are very creative and some really enjoy putting together their own look, so we do allow students the option to wear/create their own costume if they choose to. We have  a variety of accessories such as  hats, vests, etc. to choose from. Note we spray all of our costumes and especially our hats.  You are always welcome to provide your own head gear. (Note we do not provide shoes or wigs)
*If your child is opting to wear any type of make-up, please apply it at home as we have very little time to get ready before the performance. The same goes for special hair styling and/or wigs. Make-up is optional and never required.
***IMPORTANT: We have a variety of costumes and accessories available for ALL students to wear. We try our best to give students a couple of options, HOWEVER we may not always have a huge variety in sizes, colors, patterns etc. for students to choose from.  We realize that some children are particular about wearing costumes and/or accessories, so we will not require them to wear the things we provide. Because, we will never force someone to wear a costume there may be times when your child is dressed in the clothing they arrive in.
If you have any questions about costumes, hair or make-up, please email us at encorekidstx@yahoo.com or speak with your child's instructor.
If your child is wearing one of our costumes, we ask that your child come dressed as indicated below: (Note: please no logos, brand names, sports team etc. on any clothing shirts/tops) Footwear – no flip-flops, light up-shoes or high heels
 Please email us at encorekidstx@yahoo.com with any questions.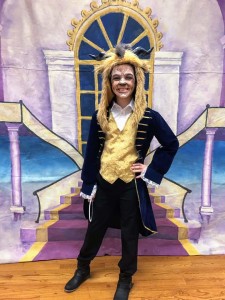 QUESTIONS: Please email us at encorekidstx@yahoo.com