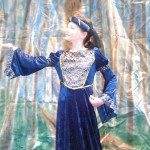 Music, Performance Times & Costume Information (please scroll down)
Thank you for a wonderful school year!
Our Fall Production is Little Orphan – ANNIE
Please check back in August for costume specifics & musical selections
Registration for Fall is currently open!
 Performance Dates & Times –  ANNIE December 1st & December 8th (Times TBA)
COSTUME INFORMATION    At Encore Kids we want to put the focus on the students and their acting skills rather than on elaborate costumes. This also keeps the cost of our program down and keeps parents from having to spend extra money on purchasing a costume. We do provide costumes for our students.  NOTE: We do allow students the option to wear/create their own costume if they choose to (nothing too fancy) Please email us at encorekidstx@yahoo.com with any questions!
*MUSIC – click on music track to play right click to download/save
QUESTIONS: Please email us at encorekidstx@yahoo.com