Welcome to Encore Kids –
Where 
EVERYBODY
Shines!
ACT, SING, DANCE, FUN!!
At Encore Kids it isn't just learning how to
act, sing & dance…
it's about gaining confidence, keeping kids
active, learning life skills and of course FUN!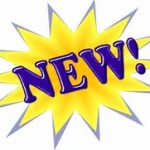 REGISTER NOW!!!!!!
Spring Registration Currently Open!
Note: We will only offer ONE LONGER Spring Session/Production instead of two shorter sessions! (This will allow us to focus on skill building, highlight performers and allow for a more elaborate production!)
 ALL students  are welcome to register for ANY session regardless of where they attend school. We also offer a Home School class, a late afternoon session and a variety of rec center classes as well! (note: NOT all locations offer the same productions)
*Payment plans are available upon request!*
Email us for more information!
Public & Private School Spring Classes – The WONDERFUL Wizard of OZ!
Fall in love all over again with this beloved musical. Follow Dorothy over the rainbow to the magical Land of Oz. Will the Wizard help her get back to Kansas? With help from a Scarecrow, a Tinman and a Cowardly Lion, see if Dorothy can overcome the Wicked Witch and return home safe and sound. With all the songs (and more) from the classic work of L. Frank Baum
Home School – Spring Production
SING A SONG!!  A BRAND NEW Musical for Young Performers!
Join a cast of ZANY characters as they discover & perform a collection of material from over a century of Song & Dance!
call us at 214 900-8348
email encorekidstx@yahoo.com