Welcome to Encore Kids –
Where 
EVERYBODY
Shines!
ACT, SING, DANCE, FUN!!
At Encore Kids it isn't just learning how to
act, sing & dance…
it's about gaining confidence, keeping kids
active, learning life skills and of course FUN!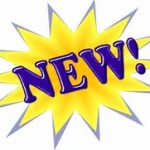 Fall 2017 
All fall classes are now in session!
Aladdin & The Magic Lamp
Climb aboard a magical musical carpet ride as we discover a whole new world! Aladdin's adventures begin when he meets a beautiful princess, retrieves a magical lamp and befriends a fun-loving genie who only wishes to have his freedom. Little do they know that a sinister magician has his own plans for Aladdin and the lamp!  
Great interchangeable roles for both girls & boys!! 
 Cast list will be emailed to you via the email you provided at registration after auditions. Please click on the production (performance times, costume/music)  & parent information tab for more information!