What's on STAGE this FALL….

Raise the curtain on your child's talent!
Your performer can find their place in the spotlight with our
outstanding curriculum designed to encourage a love of performing. Whether your child is taking their first steps on the stage or has already landed a leading role, our classes & workshops will provide your child with theatrical opportunities unlike any other, all while having a lot of fun! Every class ends with a performance for family and friends!
ACT, SING, DANCE, FUN!!!
School Productions:  Wonka!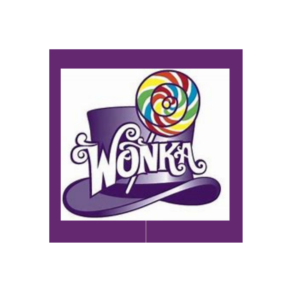 Join us for the story of Charlie Bucket, a child with no money & a good heart, who dreams wistfully of being able to buy the candy that other children enjoy. Charlie enters into a magical world winning one of five 'Golden Tickets' to visit the mysterious chocolate factory owned by the wacky Wonka & run by his capable crew of Oompa-Loompas. Once behind the gates, a cast of characters join Charlie on a wondrous journey to discover that a kind heart is a far finer possession than a sweet tooth! (Based on the beloved children's book)
Enchanting story, great roles, and unforgettable songs!
Home School: The Lion, The Witch & The Wardrobe
A Narnia Story

The Lion, The Witch and the Wardrobe is based on C.S. Lewis' Narnia fantasy tale of the same name. The unique musical follows the Pevensie children — Lucy, Edmund, Susan and Peter — as they're evacuated to a safe space during World War Two. While in their new home, they discover a wardrobe which acts as the entrance to a new world — Narnia. Narnia is unlike anything they've ever seen before. There's talking animals, mythical creatures, and a White Witch that controls everything. Will the Pevensie children be able to save Narnia?
Beautiful script, enchanting music, great roles!
Community Class: The Santa Clause 

This hilarious musical tells the story of Scott Calvin, an ordinary man who accidentally causes Santa Claus to fall from his roof on Christmas Eve. Santa disappears so Scott and his two young children have to finish Santa's deliveries for the night. Once at the North Pole, Scott is greeted by elves, who explain he must become the new Santa and convince those he loves that he is indeed Father Christmas.
One-of-a-kind script, delightful music, fun roles for all!