We are very excited for a session of act, sing, dance, and fun!!  Our curriculum includes teamwork, concentration, improvisation, movement, voice, theatre terminology and much more!
Let's put on a show!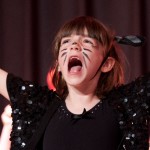 Communication: During the semester, our main form of communication will be email. Please make sure that we have your preferred email to ensure you receive class information. Encore staff will convey important information pertaining to weekly classes, schedules, and performances to the email address(es) specified by the parents at time of registration. If you need to change, add, or update an email please contact us via email so that information can be added to our list. If a parent needs to contact an instructor, please use our main phone number (214) 900-8348 or email us at [email protected]  We  will send out periodic emails.  If you do not receive an email by the 2nd week of class, please contact us to verify we have the correct email address. Please check back to the website under production info. regularly for updates, performance times, etc.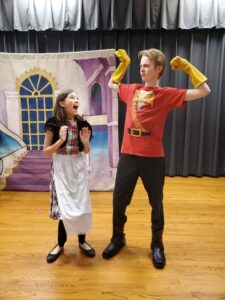 Daily Schedule: A typical class will begin with acting, vocal warmups and song reviews. Please help your student remember to bring their folder/script to every class. In addition to rehearsing for the production, each class the students will participate in drama exercises that will teach and reinforce basic drama techniques such as voice projection, pantomime, improv., staging and blocking. It is impossible to teach memorization in class.  Students are expected to practice (memorize) lines and music outside of the class period! We realize that some students prefer to not have to memorize a lot of lines. We will not assign a great number of lines to any student who doesn't want them.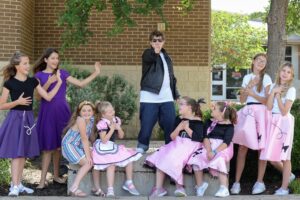 Encore Rules & Discipline Policy: 1. Respect Others! 2. Take a healthy risk! We anticipate having a wonderful time and do not expect any misbehavior. However, if students do not respect others or the class, they will be given a verbal warning. If the problem continues students will be given a Time Out. If the problem persists, the child may be asked to withdraw.
Snack:   – No food is permitted in the acting area.  
Pick-up: Please make sure you pick your kids up on time. Our instructors have other obligations after class. A $1 per minute fine will be in place after a 5-minute grace period. The fine must be paid in order for the student to return to class the following week. This payment goes directly to the instructor to compensate them for their time. (We do not want your money. Our instructors just want to leave on time.) Thanks for your cooperation!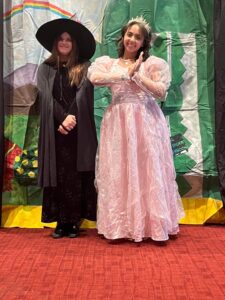 Parent Responsibilities: The success of our program depends primarily on the level of parent involvement. This after school program is very different from others. It requires active participation by both students and parents. We do not have time to TEACH lines during the class. We only have time to practice them as a group. Therefore, students MUST learn their lines and songs at home! Assigned lines are NOT guaranteed. If we find that a student has not been able to adequately learn his/her lines, we may have to make some adjustments. We want to be fair to those students who put forth the work. We thank you in advance for helping them accomplish this.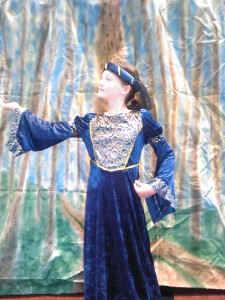 Refund Policy: Please note that tuition is non-refundable.  If a student must drop from a class or camp BEFORE the start date tuition can be transferred to any future class or camp.  We do realize that circumstances arise (family emergencies) so we may offer a refund minus the administrative fee of $65 on a case-by-case basis.   *No refunds or transfers will be issued after the casting process has occurred.  (*In the event Encore Kids must cancel a camp or class, tuition will either be transferred to a future class or camp or refunded on a case-by-case-basis minus the $65 administrative fee)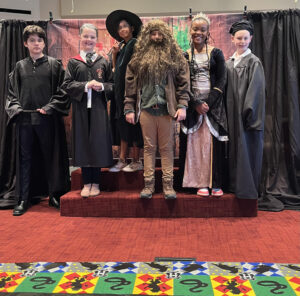 Audition & Casting Information:  Generally, our shows are cast within the first two weeks of each class. We strive to make the process as nurturing and non-threatening as possible. We want each and every one of our students to be able to confidently put their best foot forward when they audition, so we start by teaching our students the skills they need to succeed. We may teach students a number from the show in a group setting. Students learn a dance alongside each other – which we find reduces the jitters and of course, makes it more fun for everyone involved. For vocal auditions, students can sing with a partner or as part of a group if they're not yet comfortable singing solo. Students are not required to sing during auditions unless they are interested in a solo.

Our goal is to make the audition process both challenging – in terms of learning new skills — and supportive. During the casting process, we have the opportunity to assess each student's talent, ability, comfort level, etc. Be assured that every child gets a part in the show, and every child participates in classes, costuming, and our showcase performances.
At Encore Kids we work very hard to create casting avenues for all students. Although individual talents and abilities are always taken into account, our overall goal is to help all students have an immersive, positive, experience. Casting can be likened to fitting together the pieces of an enormous puzzle – with a similar goal of creating the most cohesive, beautiful artwork possible. Our intention is always to build self-esteem and provide the skills needed for success. Not every child is right for every role. As we fit the puzzle together, and taking a wide variety of factors into account, it can become evident occasionally that a child with a beautiful singing voice and natural acting ability isn't suited for a particular role. There is a myriad of reasons why that may be the case.  It's our job to look at the big picture and make sure all of the pieces fit and the cast works as a whole
Theatre is a team activity.   "There are no small roles, only small actors."  In many instances, ensemble members play several different roles and have quite a bit of stage time. We work hard to create a spirit of an ensemble during the casting process, in class, and of course during performances. We strive to make every child feel included and important.  It's natural for students (and parents) to pin their hopes on one particular role.  We recognize that when any cast list is posted, there will inevitably be celebration and possibly a few tears of disappointment. We want you to know that our teachers are trained to address disappointments — remember, as performers they've won and lost roles too! As a parent, you can build resilience in your child by urging him or her not to put too much emphasis on a single role ahead of time. Be supportive and enthusiastic whatever the outcome! Please note that we do reserve the right to make changes to the production, script or performance schedule as needed.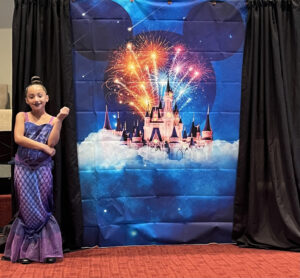 Costumes: Encore Kids will provide simple costumes and props. We may ask each student to wear a particular color of shirt or pants or ask them to bring accessories from home that they may have. It is NOT required to go out and purchase a costume, unless you choose.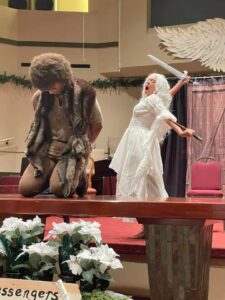 Performances: Semester production classes and summer camps end with a performance for family and friends. Please note there is an admission fee to all performances. Performances are optional. Admission costs cover production costs such as royalties and building expenses. *Performance times and locations vary depending upon location and/or session. (Please note that we reserve the right to make changes to the production or performance schedule/location as needed)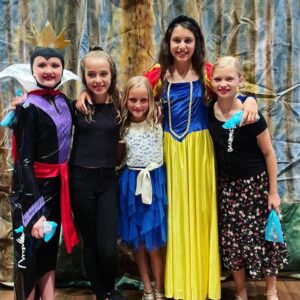 Photos/Video: Please let us know in writing if DO NOT want your child's photo or video performance posted for any reason.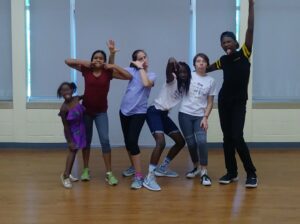 Other pertinent information:  *Please let us know if there is any information we should know about your child. It is best to email us at [email protected] in writing. * In the event of any accident or emergency we will always contact you first. If we cannot get ahold of you will proceed to your emergency contact. *Note: By enrolling in our program, you agree that you will NOT hold the Directors or staff of Encore Kids responsible for any accidental injury or to your child.**By enrolling in any of our programs, you understand and agree to all enrollment policies and procedures.