Welcome to Encore Kids Spring 2022
 COVID 19 Information
*SAFETY PRECAUTIONS
*At this time Texas does not have a mask mandate in place. Students may still choose to wear a mask or face covering. Please let staff know if you require your child to wear a mask/face covering.  Staff members, volunteers, and participants will be properly socially distanced as much as possible.  Students will be staged to meet those recommendations as much as possible.  
*Please note that we will continue to follow, monitor, and implement the recommendations of the Governor regarding face coverings (we will update those recommendations as they change) and COVID guidelines
*Students must provide their own water (students are not permitted to use any water fountain) and everyone will need to provide their own mask. (We do not have extra masks) It is also recommended that students bring their own hand sanitizer and tissues.
*Staff members and volunteers take their own daily temperature checks. It is recommended that parents take their child's temperature prior to coming to school/class. Please do not send students to class if they are exhibiting signs of illness. 
*Hand sanitizer will be made readily available, and participants will be asked to regularly wash their hands and/or use hand sanitizer. Again, students are encouraged to bring their own hand sanitizer.
*All staff will be trained on appropriate cleaning and disinfection, hand hygiene, and respiratory etiquette. Common surfaces will be sanitized. 
*Parents or guardians of participants will be informed if a staff member, or volunteer,  at Encore Kids classes has tested positive for Covid-19
*No parents or guardians will be allowed into the rehearsal/class area during or between camp/class/rehearsal sessions.
*SAFETY RULES
While rehearsals, classes, and camps are restricted due to COVID-19, all students should observe the following rules:
Students wanting to wear masks/face coverings will need to bring their own. Students need to bring a pencil, and water bottle to rehearsal. (It is recommended students bring their own hand sanitizer and tissues as well)
Students will be staged to meet social distancing guidelines as much as possible.  All water fountains will be closed. All students must bring their own water to rehearsal. Students may not share water, snacks, scripts, or pencils with other students/actors.
Students should refrain from hugging or touching when greeting each other.
Students will be assigned a chair/space to sit in. Chairs will be spaced out as much as possible and students may not sit in another actor's chair/space.
Students are encouraged to maintain social distancing inside the rehearsal space and upon entering and exiting class.
Students may not bring snacks during the 2022 spring semester.  Students should promptly throw away any trash and disposable water bottles as soon as they are finished. No gum is allowed.
Students should cough or sneeze into a tissue and then throw that tissue away immediately and wash/sanitize their hands. ***Students are encouraged to bring their own tissues.
Chairs, benches, tables, or props used during a scene will be wiped down by an Encore Kids staff member or volunteer when a scene is finished.  
*ACKNOWLEDGEMENT OF RISK
Before being allowed to participate in a camp, class, or rehearsal at Encore Kids all participants/parent guardian acknowledges the following:
Acknowledge the contagious nature of COVID-19 and voluntarily assume the risk that my child(ren) and/or myself may be exposed to or infected by COVID-19 by participating in any activity outside of our home, including activities organized by Encore Kids (the "Activities"), and that such exposure or infection may result in personal injury, illness, permanent disability, and/or death.
Understand that the risk of becoming exposed to or infected by COVID-19 may be increased by participation in the activities, and that such exposure or infection may result from the actions, omissions, or negligence of myself and others, including, but not limited to, Encore Kids employees, volunteers, and other participants and/or their families.
Agree to notify Encore Kids immediately if I find out that my child or a member or our household has tested positive for COVID-19.
Acknowledge that if I notify Encore Kids that my child or a member of our household has tested positive for COVID-19, Encore Kids will inform the rest of the participants in my camp, class, or show that they have potentially been exposed. (Please note: Encore Kids will maintain confidentiality /protection of identity)
Acknowledge the enhanced risks of participants being in direct contact with anyone age 65 or older for 14 days after participating in a camp, class, rehearsal, or performance.
Acknowledge that I have read the Safety Rules setting forth the protocols that must be adhered to by all participants and their parents/guardians/chaperones in connection with the activities until further notice.
Understand that these protocols are necessary for the health and safety of all participants in the activities.
Take full responsibility for both mine and my children's adherence to all such protocols including self-screening prior to every participation in the activities. I will not allow my child(ren) to attend activities if he or she exhibits any of the following symptoms: fever, shortness of breath, cough, or sore throat.
Acknowledge that my child(ren) will have his or her temperature checked before all activities and that a temperature above 99.9 will result in my child being prohibited from participation.
I agree to indemnify, release and hold harmless Encore Kids, its employees, directors, officers, operators, volunteers, affiliates, vendors, invitees or agents from any and all liability, claims, demands, actions or causes of action, of any kind or nature, arising out of or related to any Covid-19.
I hereby acknowledge that I know of no medical reason that would preclude me from participation, attendance and/or engagement with Encore Kids.
By enrolling in Encore Kids activities, I acknowledge I have read and understood the safety risks, protocols, and guidelines.
Thank you for your cooperation. Our hope is that this will be a successful, safe, and fulfilling experience for you and your child.
Thank you for your support for this and for the support of Encore Kids.
SUMMER PRODUCTION INFORMATION: Right Foot Wrong Shoe! 

 Costumes: We will discuss specifics in class the first day of camp.
Cindy: Casual modern day clothing, stylish but not too nice. Concert dress – very fashion forward 
Stepmother: Modern day adult clothing 
Stepsisters: Modern day nice clothing (can be bit bizarre) 
Reporter: Adult semi professional/professional clothing
Heartthrob: Rocker/super Star clothing
Clothing Designers: Bright Outlandish Outfits
Band: Rocker/super star clothing 
Teens – Modern day clothing
PLEASE let us know ASAP if you have a costume question or need a costume. 
Right Foot Wrong Shoe Music:  One in a Million (vocal & instrumental) Stepsisters Lament (vocal & instrumental) Best Day of My Life (vocal & instrumental) Lets Get Loud (vocal & instrumental) 
Performance Times & Location 
Thank you for a wonderful semester!!!
Please check back soon for Fall 2022 information
Music Production:
(Left click to play/right click to download/save to your device)
CHECK BACK SOON FOR FALL 2022 MUSIC 
COSTUME INFORMATION:
Fall 2022 Costume Information COMING SOON!  
At Encore Kids we put the focus on students acting accomplishments rather than on elaborate sets and costumes. This keeps the cost of our program down and keeps parents from having to spend extra money on purchasing a costume. We do provide costumes for our students.  NOTE: We do allow students the option to wear/create their own costume if they choose (nothing too fancy)
Costumes are always provided for students.  We do however realize that kids are very creative, and some really enjoy putting together their own look, so we do allow students the option to wear/create their own costume if they choose to. We have a variety of accessories such as hats, vests, etc. to choose from. Note we spray all of our costumes and especially our hats.  You are always welcome to provide your own head gear. (Note we do not provide shoes or wigs)
*If your child is opting to wear any type of make-up, please apply it at home as we have very little time to get ready before the performance. The same goes for special hair styling and/or wigs. Make-up is optional and never required.
***IMPORTANT: We have a variety of costumes and accessories available for ALL students to wear. We try our best to give students a couple of options, HOWEVER we may not always have a huge variety in sizes, colors, patterns etc. for students to choose from.  We realize that some children are particular about wearing costumes and/or accessories, so we will not require them to wear the things we provide.
Because, we will never force someone to wear a costume there may be times when your child is dressed in the clothing they arrive in.
If you have any questions about costumes, hair or make-up, please email us at encorekidstx@yahoo.com or speak with your child's instructor. If your child is wearing one of our costumes, we ask that your child come dressed as indicated below: (Note: please no logos, brand names, sports team etc. on any clothing shirts/tops)
Footwear – no  flip-flops, light up-shoes or high heels
Costume List:  NOTE: If your child is playing more than one part please have them dress as their main character. If both characters are the same in length, please have them come dressed in the character of their preference. 
***IMPORTANT – Due to COVID we have changed our regular costume procedures. Below are our costume suggestions. We want to make sure that every student has a costume so is very important to let us know if your child will need a costume & or accessories. IF your child needs a costume, please email us at: encorekidstx@yahoo.com with your child's name, school, and sizes otherwise we will assume your child has a costume. 
Please email us at encorekidstx@yahoo.com with any questions.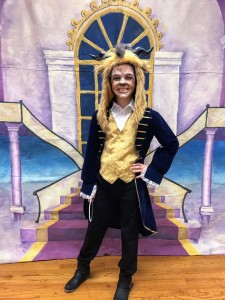 QUESTIONS: Please email us at encorekidstx@yahoo.com