Welcome to Encore Kids 
(214) 900-8348
encorekidstx@yahoo.com
ACT, SING, DANCE, FUN!! 
 

At

Encore Kids

it isn't just learning how to
act, sing & dance…
it's about gaining confidence, keeping kids
active, learning life skills and of course FUN!
SPRING 2023 Registration NOW OPEN!
Classes begin in January 
*Home School – Begins January 10th
*Community Class – Begins January 10th
*Rec Center Class – Begins January 12th*
*Public & Private School – Begin January 27th & the week of January 30th
Come ACT, SING, & Dance with us!!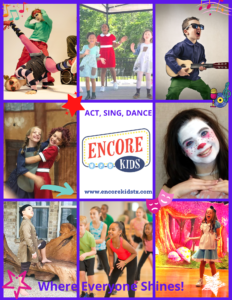 Encore Kids Something for Everyone!!
Need more information on our programs or productions??????
call us at 214 900-8348
email: encorekidstx@yahoo.com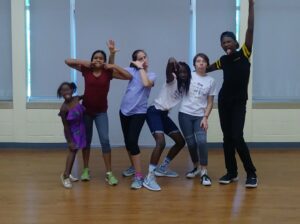 Like us on Facebook Encore Kids @NorthDallasKidstage
Follow us on Instagram Encore KIDS @encorekidsntx
YouTube: Encore Kids North Texas