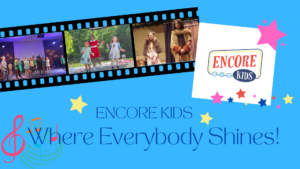 Welcome to Encore Kids 
(214) 900-8348
Tickets for all December 9th performances are available at the door only. The time to purchase online tickets orders has expired. Please purchase tickets at the door! 
All December 9th performances held at Castle Hills Elementary School 1025 Holy Grail Drive Lewisville TX75067. Tickets are available at the door! 
FALL 2023 PERFORMANCES BEGIN TUESDAY NOVEMBER 28TH – SATURDAY DECEMBER 9TH. 

ACT, SING, DANCE, FUN!! 
 At Encore Kids it isn't just learning how to
act, sing & dance…
it's about gaining confidence, keeping kids
active, learning life skills and of course FUN!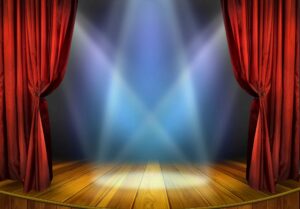 SPRING 2024 REGISTRATION OFFICIALLY OPENS DECEMBER 1st!! CLICK ON THE REGISTRATION/STORE TAB FOR MORE INFORMATION!
Come ACT, SING, & Dance with us!!

Encore Kids "Something for Everyone!!"
*Need more information on our programs or productions??????
*Want to bring Encore Kids to your location or campus?
*Call: 214 900-8348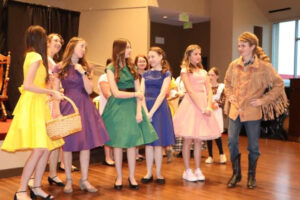 Like us on Facebook Encore Kids @NorthDallasKidstage
Follow us on Instagram Encore KIDS @encorekidsntx
YouTube: Encore Kids North Texas