About Us
Programs
At Encore Kids we offer acting classes, theatre activities and performance opportunities for children of all ages! Our curriculum includes teamwork, concentration, improvisation, movement, voice, theatre terminology and much more! We train actors, singers, dancers, technicians, costume designers, prop masters and more! No one is left out of our productions, and everyone gets the opportunity to perform!
We offer classes at local private & public schools, parks, centers and any other venue looking to give children an opportunity to perform! Now offering private lessons and coaching!
Need a Master of Ceremonies or DJ? Book one our trained professionals for your next event! Email us at [email protected] for more info.
So let the drama continue!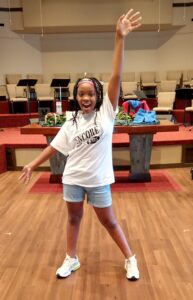 Theatre Arts Education
It is well documented that Theatre Education develops:
Self – Confidence (Taking risks in class and performing for an audience teach students to trust their ideas and abilities. This confidence will apply in nearly every aspect of their future)
Imagination (In a world addicted to technology, theatre provides an outlet for making creative choices, thinking new ideas, and interpreting material in expressive ways that are the essence of drama)
Empathy and Tolerance (Acting roles from different situations, time periods, and cultures promotes compassion and tolerance for others)
Cooperation/Collaboration (Theatre combines the creative ideas and abilities from its participants)
Concentration (Playing, practicing, and performing develop focus of mind, body, and voice which helps with other area of life including school)
Communicating Skills (Drama enhances verbal and nonverbal expression of ideas. It improves voice projection, articulation, fluency of language and persuasive speech).
Problem Solving (Students learn to communicate who, what, where, when and why to the audience. Improvisation fosters quick thinking solutions, which leads to greater adaptability in life)
Fun (Theatre brings play, humor, and laughter to learning; this improves motivation and reduces stress)
Trust (The social interaction and risk taking in drama develop trust)
Memory (Rehearsing and performing words, movements and cues strengthen this skill like a muscle)
Social Awareness (Stories and plays used in drama teach students about social issues and conflicts from cultures past, present, all over the world)
Aesthetic Appreciation (Participating in and viewing theatre raise appreciation for the arts. It is important to raise a generation that understands, values, and supports theatre).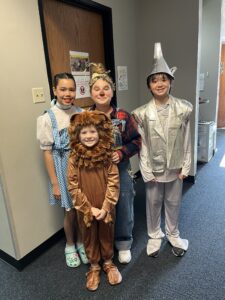 Encore Kids is committed to teaching both educational and fun theatre classes. We believe that Theatre Education is vital for well-rounded youth development. At Encore Kids, we are strong supporters of local, state, and national Arts in Education programs. We value and acknowledge the importance of those partnerships. We are so proud of all our students and congratulate those who have gone on to act in commercials, city wide main stage theatre productions and those who have even landed movie roles.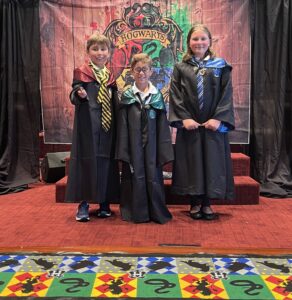 Our Encore Kids Team
Encore Kids directors are some of the most passionate and talented individuals in the industry. This coupled with their love for education and the performing arts ensure that your child will have a great experience with Encore Kids. Our directors are trained in both theatre and education!
Guest Artists
Encore Kids is proud to welcome a variety of guest directors, vocal coaches, choreographers and other artists!